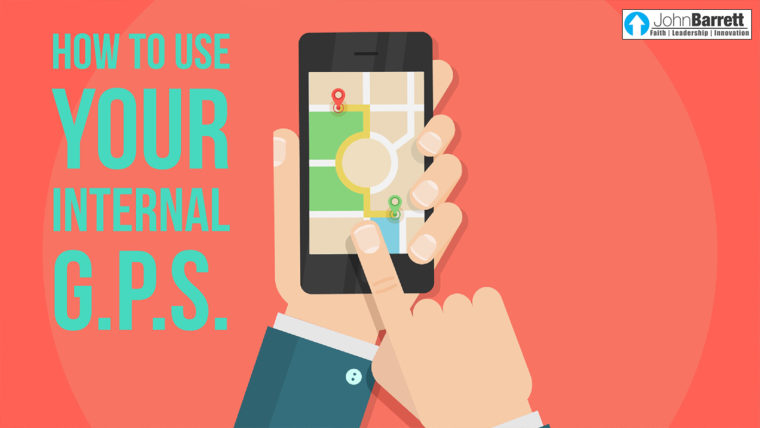 Reverend E. Paul Hovey said, "A blind man's world is bounded by the limits of his touch; an ignorant man's world by the limits of his knowledge: a great man's world by the limits of his vision."
Proverbs 29:18a (KJV)

Where there is no vision, the people perish…
Vision is powerful, but not in and of itself. It is its effect on people that makes it so powerful. A vision will push someone to work with a stronger sense of dedication and purpose. When there is a sense of hope for the future, there is a surge of power in the present.
Christopher Wren, one of the greatest architects in London, was commissioned to build Saint Paul's Cathedral after the great fire of 1666. While observing three bricklayers working on a scaffold, Wren asked, "What are you doing?"
The first man who was crouched replied, "Just making a living."
The second man who was halfway standing said, "Just building a wall."
The third man who was working hard and determined said, "Creating a cathedral for the Almighty."
Indeed, the last man knew what his true work was all about; his vision was clear. A clear vision starts to give you a detailed plan. The more you know what you are working towards the more you can develop a plan of action to help get you there. Most people spend more time planning their grocery list than they do their life. But if we are going to squeeze every ounce of potential from ourselves we need to develop a game plan. There is an innate desire within us all to move towards greatness.
A few years ago, a friend and I were attending a conference in Atlanta, Georgia. We had spent the whole weekend immersed in learning and great conversations. However, we never had the chance to get a good breakfast during the weekend because of the busyness of our schedule. On the way home after the conference, we wanted to get a much needed meal at a real restaurant, so we determined to find an IHOP. The only problem was, we didn't know our way around town and certainly didn't know where to find an IHOP nearby. But we were determined to only eat at an IHOP…no settling. We decided to ask SIRI, our iPhone guru, where the nearest IHOP was located. She assured us that it was only "a little ways from us." So we trusted her navigation and drove around and around, following her every turn-by-turn navigational direction cues. As we were supposedly approaching IHOP, we realized that we were in the middle of an upscale subdivision that had an apparent minimum limit of four stories for each home. Thinking we were going to eat at the fanciest IHOP we had ever been to, our anticipation grew and our stomachs growled. Finally, we made our final turn into the last calculated stop on our route. Looking up with the expectation of being greeted by the Ritz of IHOPS, we were shocked to find ourselves in the driveway of someone's home. There was no IHOP in sight. Actually, there were no restaurants at all. We both looked at each other and realized we had been had by SIRI! My friend and I had no clue where we were going, and as a result, we ended up nowhere. We did, however, get a friendly wave from the family staring at us through their window as they were sipping coffee. I thought about asking to join them, but figured they would call the cops on us. It saddens me to say that we never found an IHOP. We settled for fast food instead. We learned an important lesson that day…make sure you know where you are going if you plan to get to where you need to go.
We don't need SIRI or a Global Positioning System to get to where God wants us to go. We have been given the Holy Spirit to help steer us to our destiny and He will never lead you wrong. He is our internal guidance system that will empower us to accomplish the vision for our lives.
John 16:3 (NIV)

But when he, the Spirit of truth, comes, he will guide you into all the truth. He will not speak on his own; he will speak only what he hears, and he will tell you what is yet to come.
So, we don't need to look without…but look within to navigate our future. If you're going to activate your internal G.P.S., you need to have…
Goals
Zig Ziglar said, "If you aim at nothing, you will hit it every time." Goals are targets that keep us aiming in the right direction. They help us know what it is we are shooting for. It is vital that we set goals for every area of our lives. We should have goals for our family, finances, fitness, future, faith, and even our fun hobbies. Our goals should be forged through prayerful consideration and saturation. We need to set our goals based on what the Lord is leading us towards.
Proverbs 16:3 (NLT)

Commit your actions to the Lord, and your plans will succeed.
The Holy Spirit will help us discern what future goals we need to challenge ourselves with. He will not give us the whole detailed plan, but just enough to set our next goal as we stretch our faith and effort.
Persistance
If you are going to go after the vision for your life, you'd better be ready for obstacles and challenges. There will always be detours along our journey. We cannot get to the mountaintop of success without commitment and determination to the vision. Only climbing when we "feel like it" will never take us to new heights. We only get to the top by hard work and endurance. "Feeling like it" may get you started, but it won't keep you going.
When faced with obstacles and challenges, many people surrender. But to reach your destiny, you will always have to fight through the setbacks and unforeseen challenges. Remember this: You cannot climb a smooth mountain. It is the rocky places that we can use to become better and stronger. If we only travel the familiar paths we will never find the hidden treasures.
Sacrifice
Author André Gide said, "You cannot discover new oceans unless you have the courage to lose sight of the shore." We have to sacrifice our comfort in order to fulfill our purpose. It will require us to step out of our familiar zone into the faith zone. And the faith-zone is all about the unknown.
Wouldn't it be extraordinary to know about everything in life before it happened? Unfortunately, life doesn't allow us that luxury. While my seventeen-year-old nephew was thinking about who he was going to ask to the prom, a pretty girl approached him at school and said, "Hey, if you were to ask me to prom, I wouldn't say no."
The rest is history.
Life would be great if we knew the outcome before we had to step out and take a risk. Even though 20/20 foresight would be infinitely better than 20/20 hindsight, we do not have to live under the control of fear. Envision a life without fear of the unknown. Imagine being free to trust that whatever you do, you know you'll have the ability to achieve it. This is the faith it takes to live without limits.