John Barrett is a gifted COMMUNICATOR. He has been speaking to live audiences for over 16 years. John brings inspirational messages that are seasoned with passion and purpose!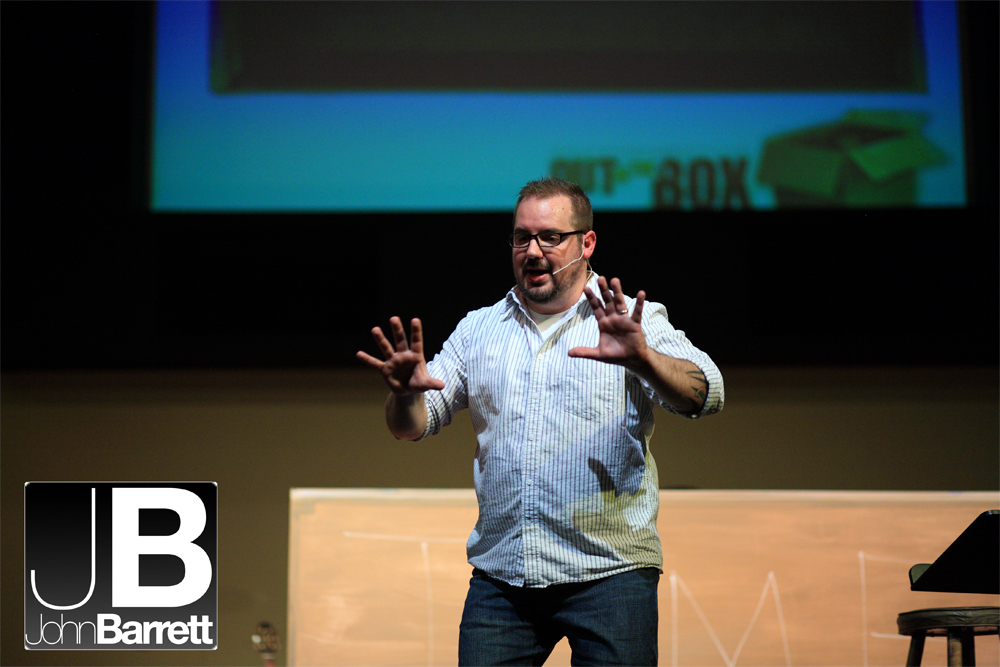 If you are looking for the right speaker to bring into your event, John will be sure to deliver a great message. He will work with you and your needs in order to achieve a winning result. John's passion is to inspire others to live a "3D Life"…
Discover your Gifts
Develop your Potential
Do Great Things
John brings a creative, energetic, and insightful message that will equip your organization, church, business, club, group, etc… John will provide a great experience that will be sure to MOTIVATE. But his speaking ability is much more than just motivational, it is transformational as well. John considers himself not just a motivational speaker, but a motivational teacher. John will not only inspire you but teach you and your group how to be the best you can be with practical principles from God's Word to equip you.
John speaks at…
Churches
Conferences
Youth Events
Organizations
Clubs
Community Events
Motivational Venues
Leadership Development
& More
Contact John to get more information about speaking for your event…

Here Are Some Great Messages John Has Delivered…