Thank you so much for checking out my FREE eBook "How To Get More Time."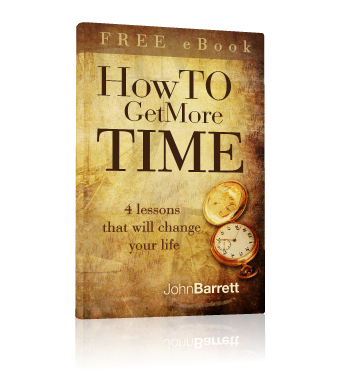 I believe that how you USE your time will determine the QUALITY of the life you live. This FREE eBook is designed to help you get more time to do the the things you were created to do! There are 4 lessons that I share with you that will change your life!
You will learn…
What the Bible teaches us about our time
How to get productive results
Tips on squeezing every ounce of life out of our time
Who the 3 kinds of people are when it comes to time
The most important 8 hours of your day
& more!
Also, you don't have to visit my blog to stay up-to-date. Instead, you can get updates via email by signing up for my free eBook. Whenever I create new content, I will send you the posts in an email message. Just fill out the simple form to the right of the screen and you will directed to the downloadable link for the eBook. You can unsubscribe at any time.
"I just wanted to tell you I started reading this last night and have gotten almost completely through it. I think this is an awesome book! I'm a huge note taker when I read so I think what I'm getting from this is truly going to change my life around greatly. I'm excited to start mapping my life out with more intentional purposes. I'll definitely be sharing this."Crystal
Sold Staging & Design LLC