Thank you so much for visiting my blog. Here is what I know about you…you have unlimited potential to do amazing things because you were created by a limitless God! This blog is designed to propel you into a greater future through weekly content that will cause you to maximize your life to the fullest.
Life is a journey and it is about making the most of what we have been given. I have found that we don't GO to our destiny as though it is waiting for us somewhere, we GROW into our destiny day by day. My hope is that this blog will help you GROW into all that God has for you to be!
There are 3 things I am most passionate about and I believe will be the catalysts to maximize your life…Faith | Leadership | Innovation
Faith
The only limit you have is the belief you have one. Faith is about possibilities and possibilities are about hope. When you have faith in the future you will have power in the present.
Leadership
The ability to lead yourself and lead others is the most powerful skill you can possess. No matter who you are and what you do, leadership is the difference maker.
Innovation
You are only one idea away from the greatest breakthrough of your life. Ideas carry the seed of creative power. The more innovative you are, the more opportunities you will create.
---
Be sure to subscribe to get the blog posts via email and my FREE eBook "How To Get More Time"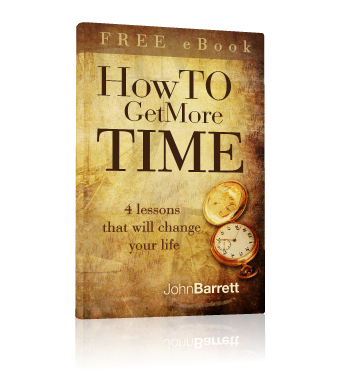 Thanks so much for allowing me to help you grow!
John Barrett BIO…
John was born in Indianapolis, Indiana on Valentine's Day February 14th, 1980. His family moved to Brown County, Indiana where John grew up and graduated from high school. After his graduation, John was accepted into a hands-on internship program at a large church in New Albany, Indiana. This opportunity gave John the experience and training he needed to start his journey into full-time ministry. John began to travel doing guest speaking, worship leading, and leadership conferences around the country. He has served on staff at churches in Indiana, Tennessee, and Oklahoma. John has lead missions teams throughout central America, taught leadership development for businesses, churches, schools, and government organizations. He is a certified coach, speaker, and trainer with Dr. John C. Maxwell. John has a passion to help people DISCOVER their gifts, DEVELOP their potential and DO great things.
John met his beautiful wife Erin in high school where they worked together for a few weeks at a local restaurant. They reconnected while John was serving as youth pastor back in his home town. In 2003 they were married and started their journey together.  John and Erin have 2 beautiful daughters, Zion & Allie. John is a gifted speaker, writer, musician, artist, blogger, and leadership coach. Most importantly though, he is a husband & father to his amazing family.
"I believe God has put me here to help develop people into what He has created them to be."
~ John Barrett ~